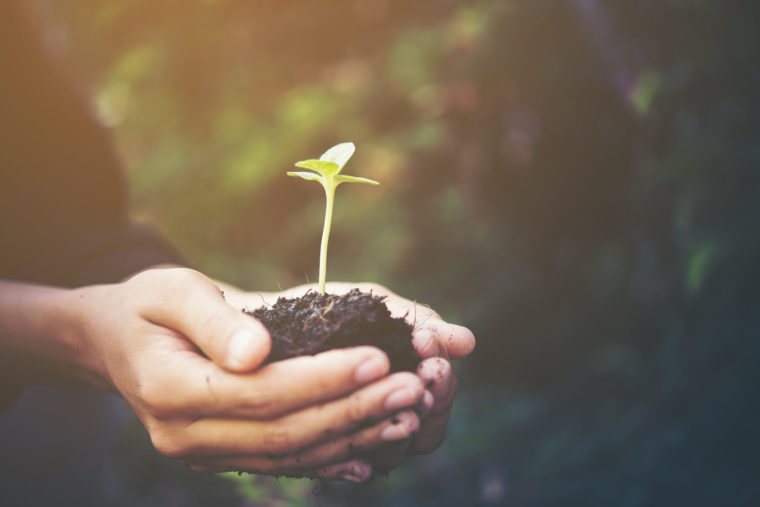 We are creatures of habit. Most of us tend to do the same things over and over, we eat the same thing for breakfast, sit in the same seat at church, fall into the same routine day after day. We probably don't recognize that much of our life is run by routines. But what happens when we encounter something that challenges our routines.  A scripture, perhaps, causes us to look at the life we live and ask, "Am I doing what God is asking me to do here?"
In Matthew 6 Jesus talks about worry, provision, trust and an attitude of the heart. He is inviting us into a deeper relationship:
"But seek first the kingdom of God and His righteousness, and all these things shall be added to you." Matthew 6:33
He is calling us into a greater commitment. He's asking us to put Him and His kingdom first! For some of us that's a tough pill to swallow; for others it's something we've been doing for years, or have we?
I'm sure I could make a case for why we should put Him first. He said, "All these things shall be added unto you." Provision follows obedience to this command. Anxiety flees when this scripture is lived out. A deeper relationship with God will be experienced along with greater joy and peace. That tells us why we should seek Him first, but I'd like to talk about how we seek Him first.
It starts at a heart level. Do you have a humble and hungry heart for the Lord? Do you desire to seek Him in all your ways? Many of us do but in our culture how do we seek Him first? The saddest reality is that many of us think we seek Him more than we actually do. If we were to evaluate time spent throughout an average week what would it reflect about us? For some it would reflect that we value watching television more than we value reading God's Word. We value entertainment more than spiritual devotion. For others it would reflect how much we do for financial gain versus how much we do for spiritual growth. We have to ask ourselves, "Am I really making my relationship with the Lord a priority? Am I actually seeking Him first, or do I just think I am?" Let's ask God, "Please show me the ways in which you desire for me to truly seek you first and give me grace to make my priority my relationship with you."
Here are a few helpful suggestions:
–Schedule a daily appointment with the Lord and keep it! (Most of us show up for appointments that we make whether they be work related, doctor appointments, workouts or any number of items on our calendars. So let's set a time and place to pray and read God's Word every day and stick to it.)
–Invite accountability! (Ask a couple of people to pray for you in your new commitment to the Lord. Even ask them to check on you once a week, ask how you're doing. When we bring other people in to help us it often increases our chances of success.)
–Evaluate! (After a few weeks, take another look at your schedule; can you cut another unproductive activity–step up your commitment to the Lord even more? Instead of meeting with the Lord only once a day do you need to meet with Him a couple of times today? This kind of evaluation will help you to go to the next level in your relationship with the Lord.)
Lastly, I want to encourage you that when put into practice these spiritual disciplines will bring you great joy and ultimately help you build your house on the rock. Storms may come, but you will have a strong foundation and your relationship with the Lord will be more alive than it's ever been!