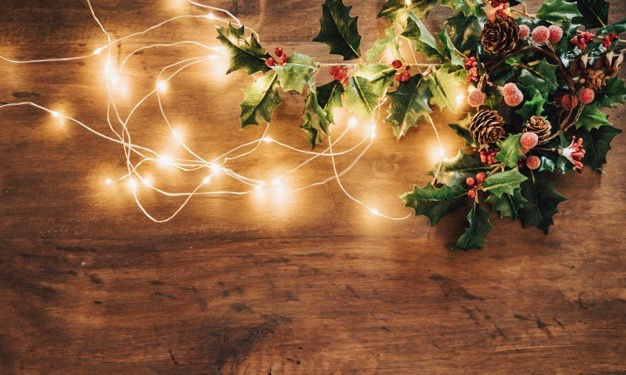 Christmastime is one of my favorite times of the year (for many reasons). I love the food, the sweets, the shopping, the gifts, the time with family and friends; however, one of my absolute favorite things about Christmastime is a simple tradition that Emily and I share with each other and the kids: Every night during the season of Advent we start the bedtime process a half hour early. We purposely and intentionally slow down and make room for God in a very special way. We read, we pray, we light the candle(s) and sing songs of praise and worship. It's a very simple, yet powerful time! God is faithful, and He meets our little family around our dinner table every evening. It's a humbling and beautiful experience! We make space for God, and He comes and fills that space with His presence! I cherish these times for a few reasons:
First, I'm teaching my children something very important and pray that they make this a practice for the rest of their lives.
Second, we all get to share in the moment and worship together as a family.
Third, this allotted time — where we intentionally slow down — reminds us what we're really here for: an intimate relationship with God himself!
If you don't know what Advent is all about here's a brief summary / guide:
Advent simply means "COMING" – we're remember that Jesus came and that he's coming again. It's a season where we can especially slow down and draw near to him (This is an incredible season that we're heading into)! Advent is often celebrated with these three things:
1. Scripture / Devotional reading –
You can find Advent devotional resources by visiting "The Bible" app (and choose from countless free Advent devotionals there) or often your local church will provide you with an Advent devotional for free. An inspiring family friendly devotional that my family will be doing together and I recommend is RESET by J.D. Walk – https://store.seedbed.com/products/reset
2. Candle lit wreaths –
These can be homemade (a fun family craft), purchased at any Christian bookstore or bought online at Amazon – https://smile.amazon.com/Christmas-Advent-Candle-Set/dp/B001B7MLRG/ref=sr_1_5?s=home-garden&ie=UTF8&qid=1512099932&sr=1-5&keywords=advent+wreath+with+candles
3. Advent calendars –
These days they have everything from lego advent calendars (they're fun, we actually did one a couple years back) to candy advent calendars. We use something like this – https://smile.amazon.com/Traditional-Nativity-Calendar-Pockets-Learning/dp/B00GHY2L32/ref=sr_1_fkmr0_1?ie=UTF8&qid=1512100239&sr=8-1-fkmr0&keywords=fabric+kids+christ+advent+calendar (great for the kids)
If you're not sure about how to navigate through all these things here's a simple weekly guide with instructions, prayers, scriptures, etc. https://mtbethel.org/bechristmas/pdf/Advent%20Wreath%20Readings%20Handout.pdf  What I usually do is I follow this kind of pattern but read different scriptures, so I might do scriptures like these each Sunday and the devotional, and then on the other nights of the week I might simply do the devotional, prayer and candle lighting. We make it our own, worship, turn down the lights, light the candles and sing songs like Silent Night, O Come let us adore Him or Little Drummer Boy – it's always a very worshipful time!
Whether you choose to go all out or not, that's not the point. The point is will you choose to be intentional this Christmas season – to slow down and make room a little extra room to draw near to God? Will you remove some of the distractions and spend time in the presence of the God who made you, knows you and loves you? I promise, you will be greatly refreshed as you purpose it in your heart to slow down and make room for the King! For the greatest present ever given is the gift of His presence! He is Emmanuel – God with us! Praying you richly experience His presence during this Advent and Christmas season!
Holy Advent and Merry Christmas to you and yours!
John